Renowned Office Furnishings Manufacturer Tayco Announces Bill Melnik as CEO and Owner as Kevin Philips Retires
New Ownership Marks Ample Growth Opportunity for Progressive Systems and Casegoods Manufacturer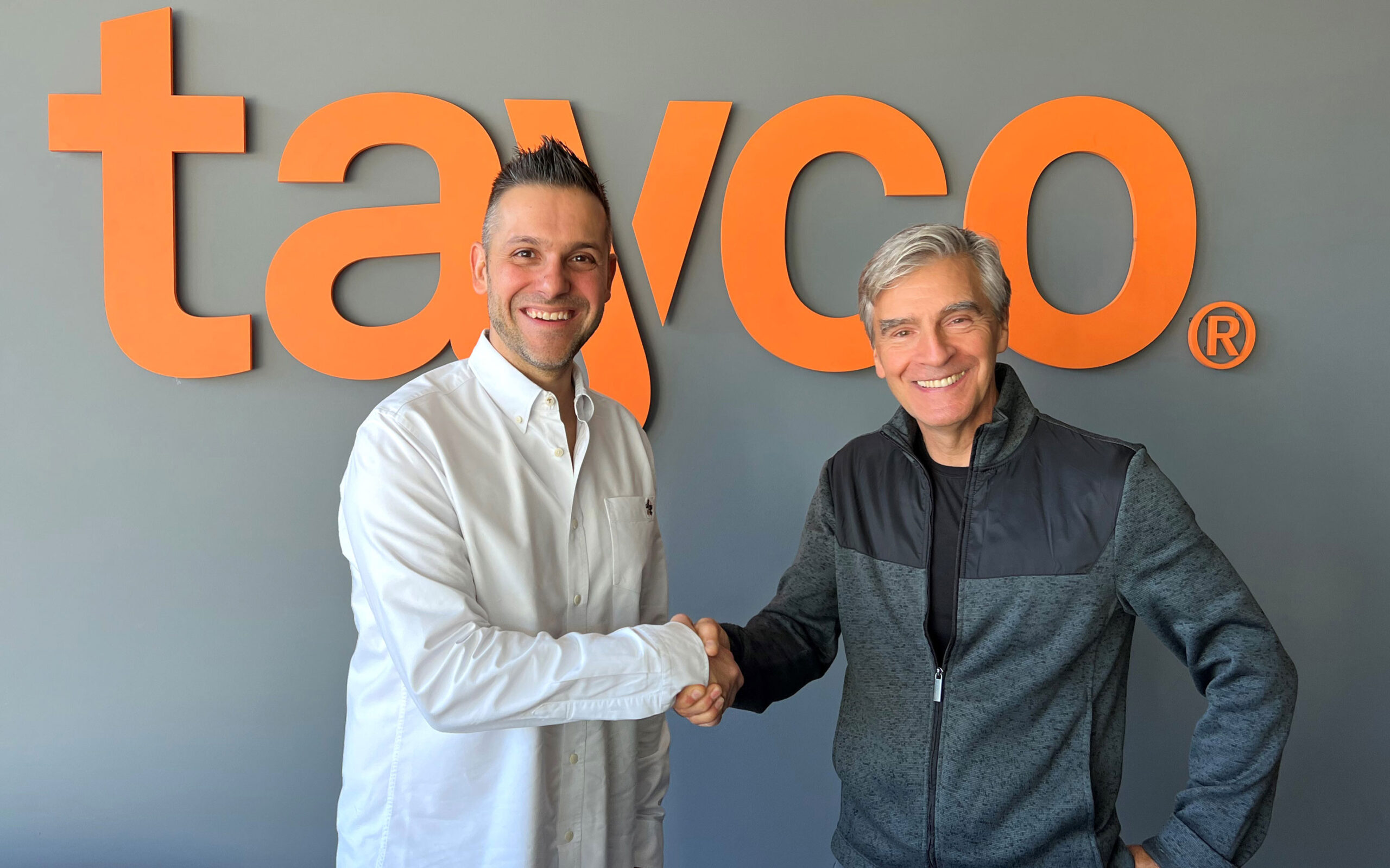 TORONTO – October 3, 2022 – Tayco is pleased to announce Bill Melnik as its new CEO and owner as of September 30, 2022. Melnik will succeed Kevin Philips, an industry veteran who has worked with Tayco for over twenty-five years as the second-generation owner of the Canadian based manufacturer. The foundation laid by Philips, along with Melnik's industry experience and entrepreneurial mindset, will propel growth at Tayco.
This change unlocks a new era of growth for Tayco and marks a substantial investment in the company's future. Melnik's knowledge and leadership as owner of the BRC Group of Companies which includes, a premium mid-market office furniture manufacturer, brings unique industry expertise that will allow Tayco to increase capacity and develop innovative, high-design products.
"Since my dad, Phil Philips, launched Tayco in 1976, it has been our mission to create jobs, foster an engaging culture, and create inspirational workplace experiences through our product offerings," says Kevin Philips, former CEO of Tayco. "I am thrilled to have been a vital part of Tayco's journey and am even more excited for Bill's expertise and entrepreneurial initiative to further progress Tayco's mission."
Tayco will continue to function separately from BRC under Melnik's leadership. Both organizations will leverage their unique capabilities and industry knowledge to grow brand awareness and strengthen Dealer relationships. As Tayco progresses and grows under the new leadership, their dedication to a strong workplace culture and providing the ultimate Customer experience will continue to be the true north of the company's approach.
"The amazing culture and striking manufacturing space is what first attracted me to Tayco," says Bill Melnik, CEO and new Owner of Tayco. "Our energy and investment will enhance the Tayco brand, increase efficiencies, and allow us to expand into new market sectors. The Philips family have laid a strong foundation and I am overjoyed to lead Tayco's future success while honouring its rich history."
Philips will continue to be involved with Tayco as a consultant. Together, Melnik and Philips will ensure a solid future for Tayco employees along with a Customer-driven mindset.
About Tayco
Founded in 1976, Tayco is a Canadian manufacturer of commercial office furniture solutions. From inception to install, working with Tayco is simple; through space design, exemplary Customer service, rewarding Dealership programs and high-quality products which are shipped on-time, every time. Tayco creates the ultimate success for our Dealers and satisfied End Users. Follow Tayco on Instagram @taycooffice.
About BRC
Founded in 1983, BRC Business Enterprises is a Canadian manufacturer of commercial office furniture solutions. As an aligned manufacturer with MillerKnoll, it serves its dealer channel with rapid prototyping and the creation of high quality, flexible case-goods products. Focussing on solutions for Governments and Fortune 500 customers, BRC has become a leader in the development of upscale product lines for the premium midmarket. Follow BRC on Instagram @brcgroupcanada
Media Contact
Emily Boland
Director of Marketing & Communications
Tayco & BRC
eboland@tayco.com