Aluminum support bridge available in any of our powder paint colours.
Removable interior gable covers for easy wire storage access
Surface
1.5″ thick surface & gables
Electrics
Flush mount module + 2AC power outlets & dual USB ports Available in Black and White.
Side mounted, individual access USBs Available in Black.
Typicals
---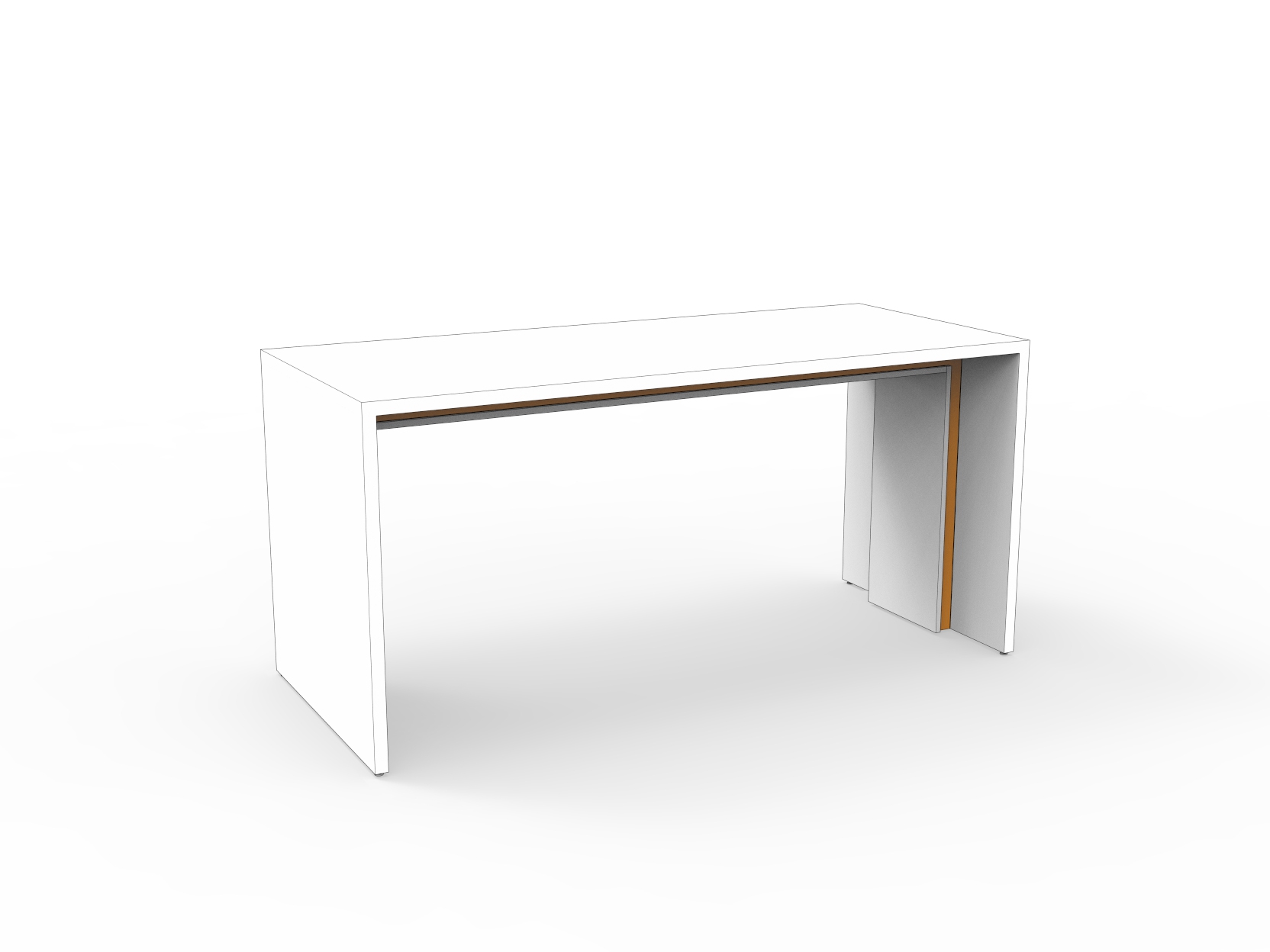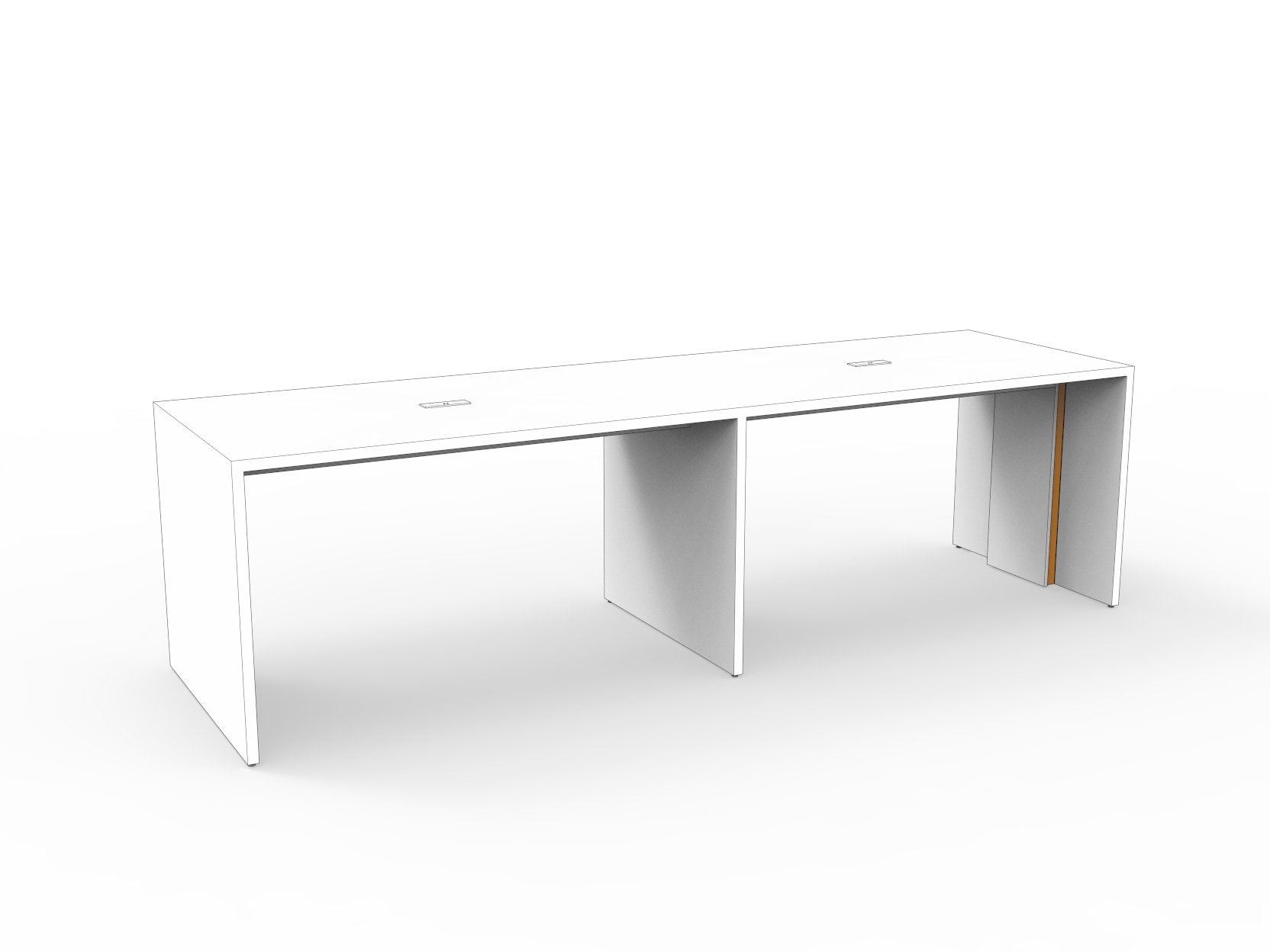 Downloads
---
Laminate & Metal Cards
---