Choosing the Right Laminate for Your Office Furniture
There are many things to consider when it comes to furnishing your office, including a wide range of wood and laminate furniture to choose from. So how do you know what is going to work best for your needs and budget? Look no further.
As an established commercial office furniture manufacturer we've compiled info about our favourite laminate finishes helping you to choose the one that best suits your needs.
Start By Choosing Your Material
There are a variety of materials available for office furniture including wood, veneer, and laminate. Laminate is a clear favourite for use in office furniture thanks to its durability and affordability. Laminate provides a similar look and feel to real wood, while offering scratch-resistant, easy-to-clean surfaces that stand up to the test of time. Now that you know laminate is the way to go, it is time to dig a little deeper to discover the ideal laminate type for your office.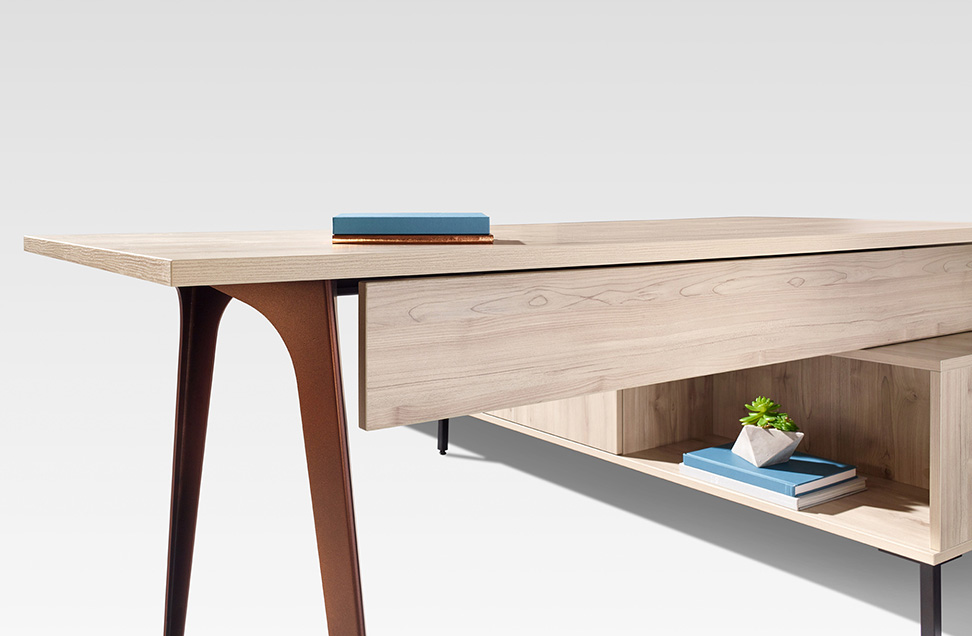 Choose the Right Laminate for Needs and Budget
So, you've chosen laminate. Great choice! Choosing a laminate finish will provide your furniture with greater protection while keeping costs down.
Now it's time to choose between the different laminate types. While all durable, different types of laminates, including low-pressure laminate, high-pressure laminate, and thermally fused laminate all have unique benefits.
What is LPL?
Low-Pressure Laminate (LPL) is produced by soaking the decorative paper in a melamine resin, which is then directly bonded to the particleboard at a low pressure. LPL is the most economical of the three laminate types. Note that LPL is also thinner than the other laminates types making it less durable. LPL is recommended for shelves and surfaces that do not frequent a lot of traffic.
What is HPL?
In High-Pressure Laminate (HPL), the decorative paper is first fused at high pressure with multiple layers of melamine decorative paper. Then, the layers are bonded together with heat in a thermosetting process. Usually, a neutral-colored backer sheet is bonded to the other side of the board substrate to create a balanced construction. The extra layers of treated paper increase durability and scratch resistance, making it the most durable, and while still relatively priced compared to wood, HPL is the most costly of the laminate types. HPL offers in a wide variety of finishes and textures and its flexibility allows it to be used on curve and flex for a beautiful application. Because of its durability, HPL is ideal for high-traffic areas or offices that are more prone to collect scratches or damage such as boardrooms or receptions. Tayco offers high pressure laminate solutions for all of our standard laminate colours.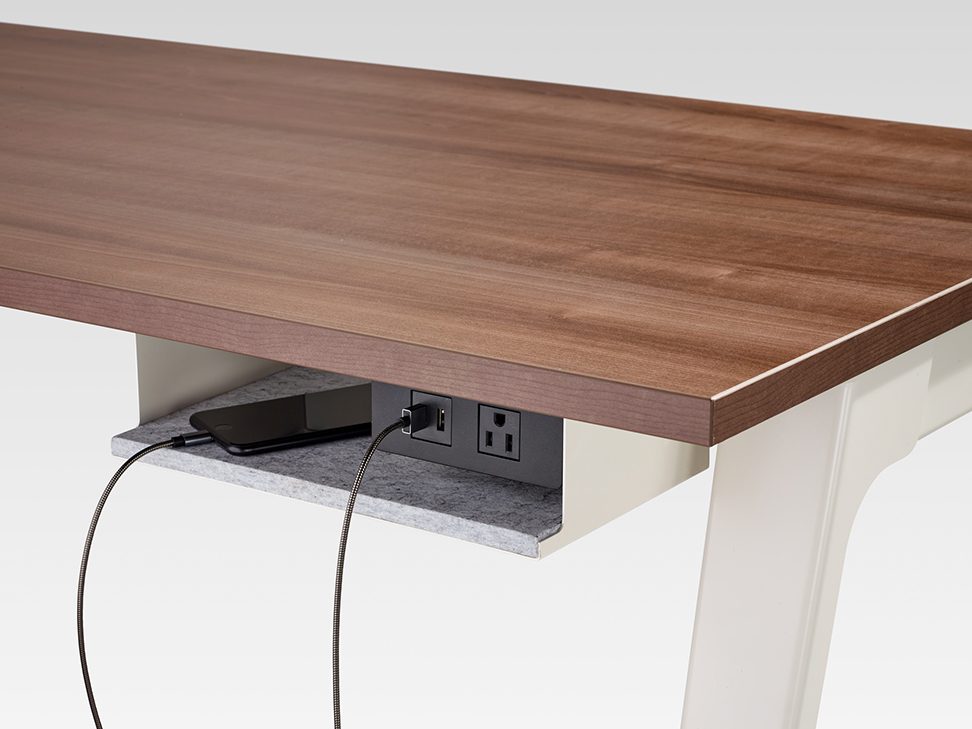 What is TFL and Why Do We Recommend It
Manufactured in one step, Thermally Fused Laminate (TFL) is the best high-quality, budget-friendly laminate solution for office furniture. It is created by fusing the decorative paper directly into a solid core of particleboard. TFL is resistant to scratches, heat, moisture, and stains providing excellent durability. As fewer materials are used in the process, TFL is an excellent choice for offices that are looking for affordable and durable stylish furniture. Additionally, thermally fused laminates are ideal for storage systems, and vertical and horizontal applications with moderate use.
As an added benefit, Tayco works with suppliers such as Tafisa to provide our Customers with thermally fused laminates that are manufactured using recycled and recovered wood materials. The use of recycling wood throughout the process is fully integrated into our products, allowing us to offer excellent solutions without compromising the environment.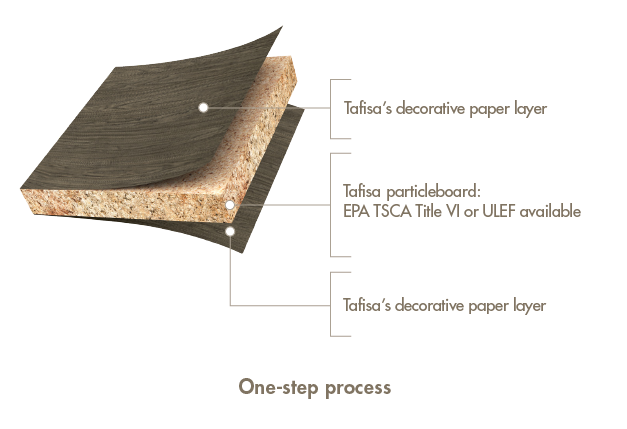 Overall, laminate is a versatile, affordable, and durable solution for furniture finishes. The price of TFL will often be lower while providing very similar quality to HPL, making it an ideal option for most office environments.
Let's find the right solution for your space! Download our laminate card now where you can find our full range of colours and styles.