The Future of Contract Design: Adaptable and Collaborative Work Environments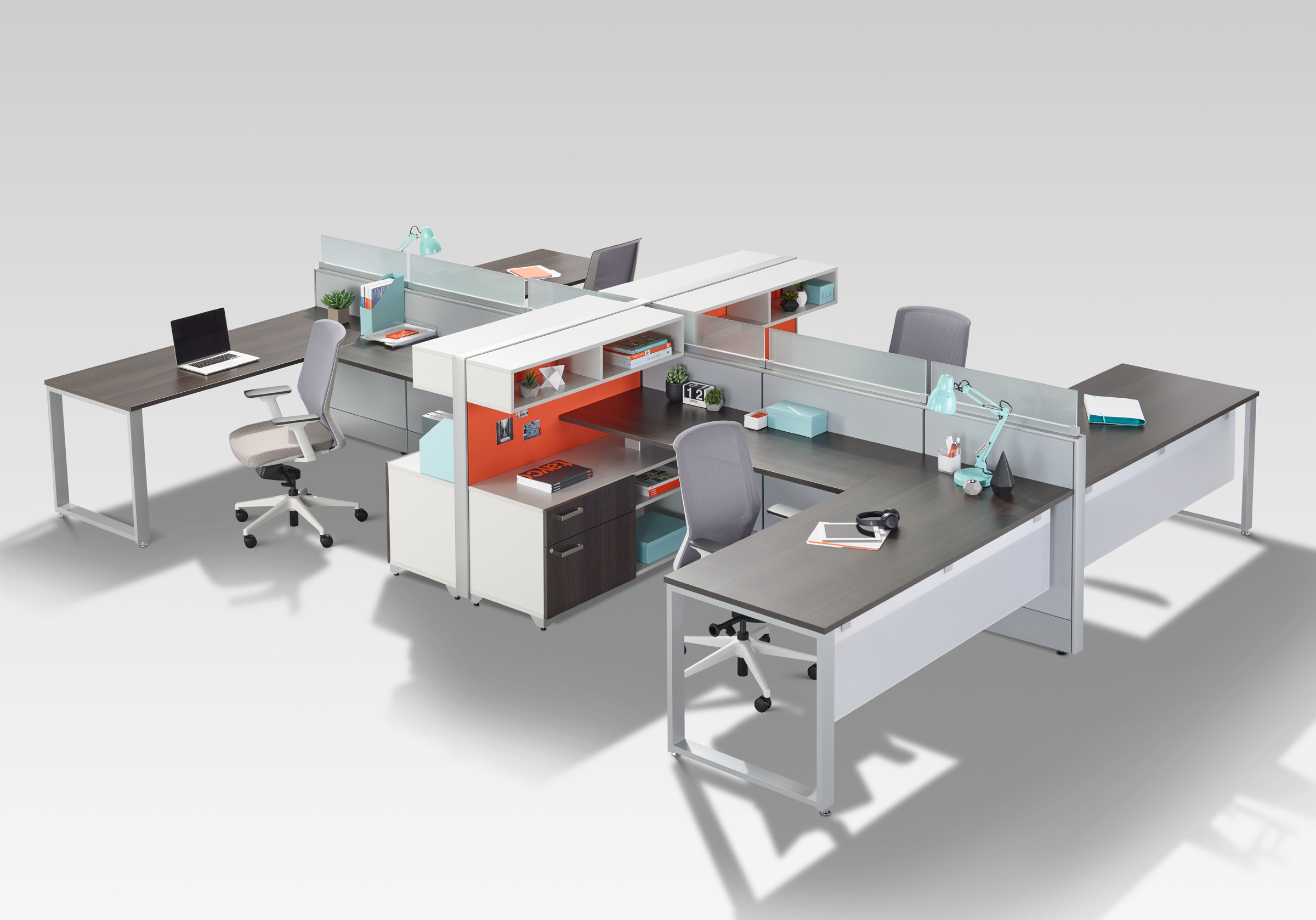 Contract design is continuously changing to keep up with the evolving need of employees and work environments. It is evidently in the process of transitioning towards a more flexible and collaborative setting. With the increasing number of people who work remotely and the growing need for efficient communication between all Team members new forms of approaching the contract design emerge, ushering in a new era for the industry.
A workplace with intention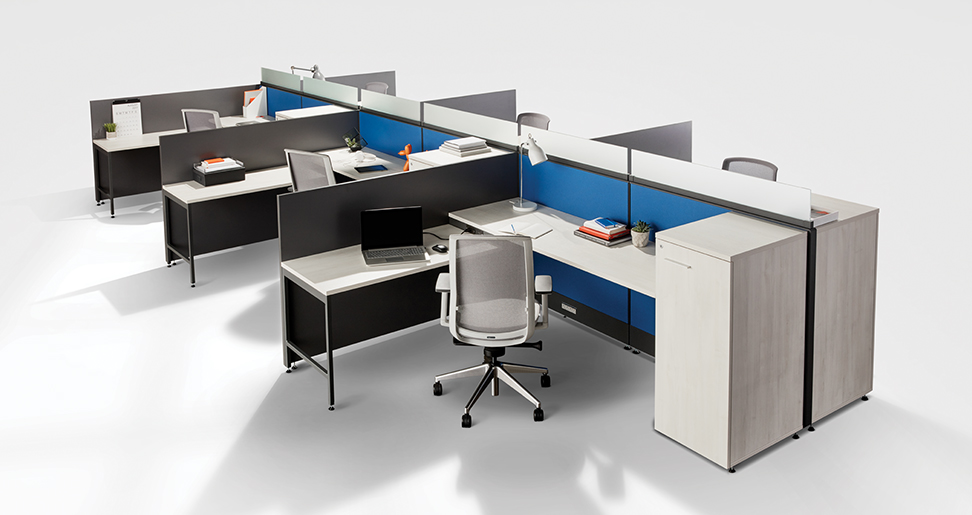 The business world has changed dramatically. Three years ago, no one could have anticipated such a drastic shift to a world where work is increasingly virtual and the need for smaller carefully curated spaces has grown. Now, the word "workplace" has an evolving definition, one that will likely be completely different for the next generation of workers.
As traditional physical offices are being complemented by virtual workspaces, the need to go to the office has decreased. Now, every trip to the workplace is a valuable moment to collaborate across multiple organizational levels, and with colleagues that may not have worked together or had the opportunity to get to know each other before.
It is no longer enough to simply have a desk and a chair. Businesses need furniture that fosters collaboration, creativity and productivity. The office needs to be an exciting space that draws the worker in.
So far, we are seeing trends where designers are incorporating communal tables, open spaces and lounge areas into their designs to facilitate this new environment of work.
In addition to collaborative space, workers still need a place to touch down and get work done. This is driving demand for new kinds of workstations, that satisfies privacy needs without losing the open office ambiance. Modern system like Switch from Tayco allows for different high panels, providing solutions for hoteling or dedicated private workspaces.
The industry is rapidly transcending the old paradigm of open versus closed workspaces to instead, offer solutions that give employees more autonomy and control with versatile solutions for their workspace.
Mobility's effect on the modern work environment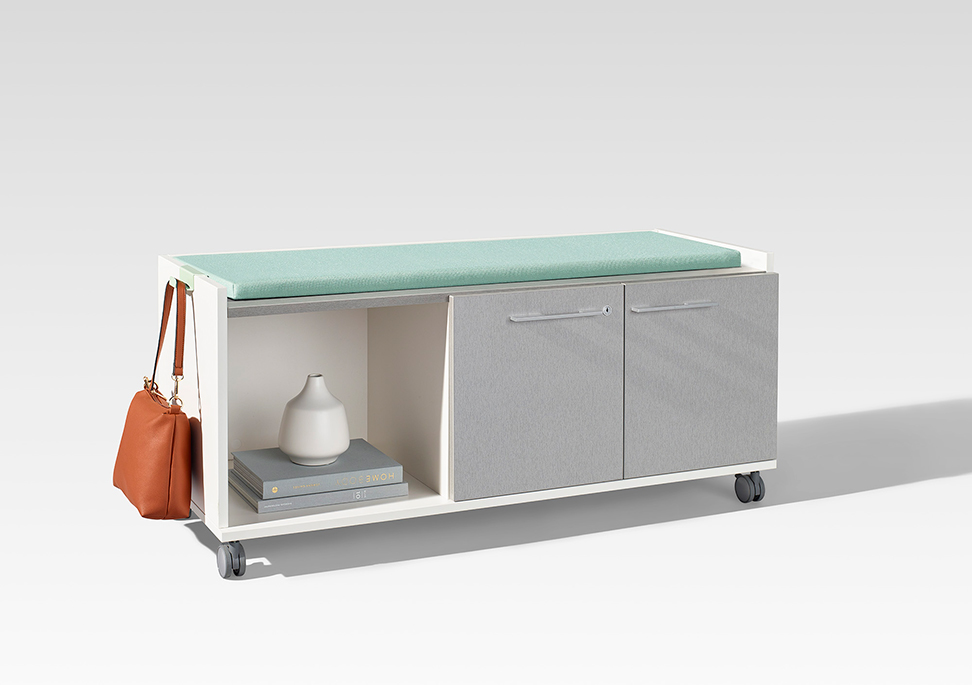 The ever popular hybrid working model has an increasing number of employees working from home meaning companies need to ensure that their employees have the appropriate tools they need to be productive while they're at the office and at home.
Innovative solutions like mobile pedestals with lockable casters that can be easily moved from one room to another are carefully designed to create a less rigid and more flexible environment for employees, giving them the possibility to easily move their belongings from one desk to another. A perfect solution for offices where hoteling is becoming standardized. In the future we imagine dedicated pedestals that can lock away into seamless storage cabinets would be an ideal secure solution to allow for personal storage without causing clutter.
Additionally, manufacturers have the challenge to think ahead of the trends and offer reliable, functional solutions for employees who are constantly changing from working in and out of the office setting. Designing workspaces with lockers, allow employees to leave files and personal items without having to carry around heavy bags or briefcases full of paperwork every day. If the home becomes a workplace too, equal attention should be paid to the design of that environment as well.
Workspaces that connect people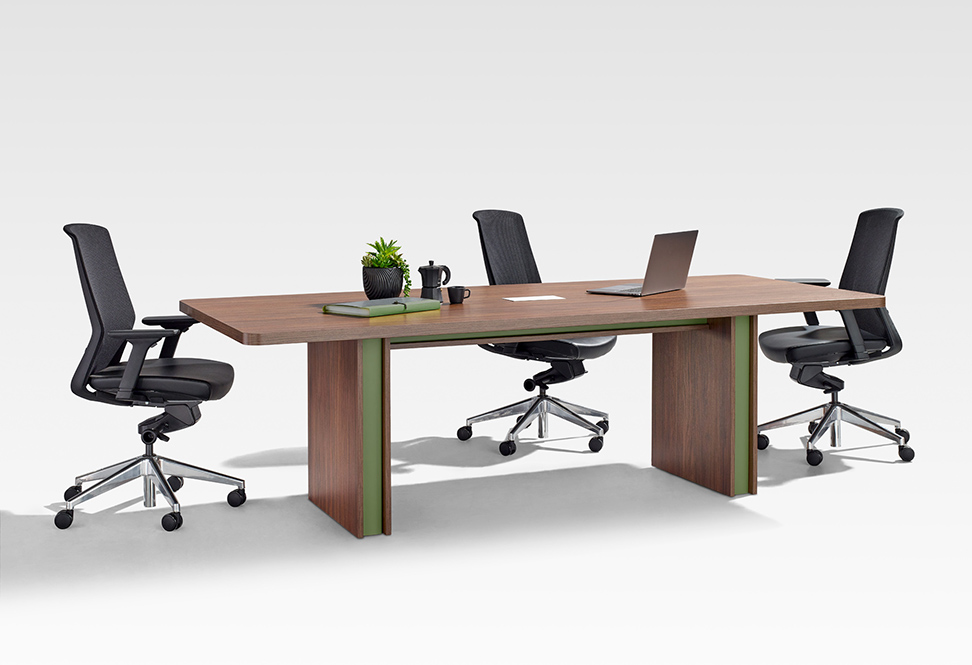 Contract design should guarantee optimal conditions for collaboration in work environments. This will encourage the required functions of face-to-face employee settings including brainstorming, innovation, and connection among Team members. Furthermore, and probably more importantly, it has the potential to improve both company culture and employee experience.
Knowing that collaboration is important and time spent in the office is likely limited, in addition to hoteling setups, activity-based workspace is a new style that is emerging. It aims to specifically improve cooperation, productivity, and employee satisfaction by allowing the employee to freely use the office for the required function. Employees that need to collaborate can use conference rooms and meeting rooms with conference tables with wire management options and technology like Norris. Those who require peaceful work can relocate to private offices, often made up of Tayco's Cosmo or Switch tall panels.
Finally, individuals in need of a break can use the common area space to connect and bond with colleagues. As the workplace evolves, so does the furniture. The work environment is evolving from its past monolithic state to become a flexible environment that offers a diverse and adaptable set of functional spaces which responds to the modern world demands. Manufacturers need to ensure they are adapting to the new forms of working and collaborating to meet the needs and well-being of employees overall.