We are thrilled to announce the addition of Frankie Cat Dang as the new Regional Sales Manager for Ontario at Tayco. With his exceptional skills, infectious optimism, and keen ability to build strong client relationships, Frankie is poised to lead our sales efforts in Ontario to new heights.
Frankie's unwavering positivity and optimism make him a standout sales professional. His ability to listen attentively and anticipate Client's needs and desires has earned him the trust of numerous national and international companies. Moreover, his dedication to maintaining great relationships that generate repeat business is a testament to his commitment to delivering exceptional service and results. Whether it's a presentation or a showroom tour, Frankie approaches each opportunity with a flair that captivates and engages his audience.
Beyond his sales expertise, Frankie embodies a love for style and pizzazz that is truly unique. He is a self-proclaimed gastronomist with a particular love for sushi. Frankie finds joy in the simple pleasures of life like enjoying a rerun of the Golden Girls. It is this distinctive blend of professionalism and passion for living that sets Frankie apart and makes him an exceptional addition to our Team.
Joining Tayco as the Regional Sales Manager for Ontario presents an incredible opportunity for Frankie to leverage his abilities and contribute to our organization. He eagerly looks forward to learning from the top talent within our organization and further developing his professional skills. Moreover, Frankie deeply resonates with Tayco's core value of diversity, firmly believing in fostering an inclusive work environment that celebrates diverse perspectives and encourages collaboration.
We invite you to join us in extending a warm welcome to Frankie Cat Dang as he embarks on this exciting new chapter as the Regional Sales Manager for Ontario. We are thrilled to have him on board and eagerly anticipate the positive impact he will undoubtedly make within our organization and the Ontario market.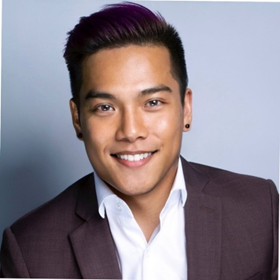 Frankie Cat Dang
Regional Sales Manager – Ontario
416 450 9487