Tayco is expanding its production capabilities with the acquisition of two HOMAG EDGETEQ S-500 edge banding machines to their production line. This investment in advanced technology demonstrates Tayco's commitment to delivering high-quality casegoods solutions, including popular product lines such as Halifax, Metro, and Scene and storage from Switch and Cosmo. These cutting-edge edge banding machines are set to revolutionize Tayco's production process, thanks to their pioneering laser hot air technology. With the imminent integration of these state-of-the-art machines, Tayco anticipates achieving unprecedented levels of efficiency and elevating the quality of its casegoods production.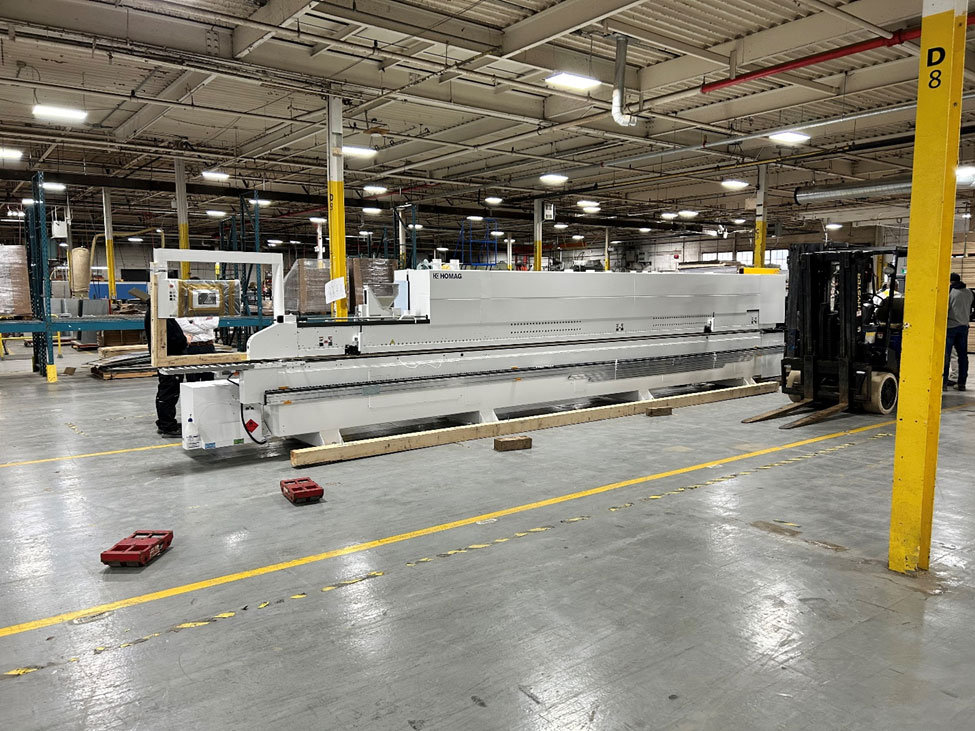 Advanced Technology and Improved Aesthetics
In traditional edge banding processes, hot melt glue has been the go-to adhesive for bonding PVC or board edges to laminate. However, Tayco's forthcoming adoption of laser hot air laser technology will revolutionize this process.
In the upcoming approach, vinyl edges will come pre-equipped with adhesive film, to be activated and seamlessly bonded to the laminate by the edge banding machine's hot air technology. This will result in a flawless and visually appealing edge, free from any visible glue residue. Through the integration of these cutting-edge edge banders, Tayco will ensure that their casegoods exhibit impeccable edge adhesion, thus enhancing the overall aesthetic appeal of their products.
Increased Speed and Efficiency
The forthcoming integration of the new EDGETEQ S-500 edge banding machines will signify a remarkable leap forward in Tayco's casegoods production capabilities, paving the way for a substantial increase in efficiency and productivity. Boasting an impressive production speed of 25 meters per minute, these upcoming additions will effortlessly manage throughput runs, guaranteeing swift and precise operations. Furthermore, their incorporation of servo-driven units will offer operators precise control and simplified setup, thereby streamlining the production process and optimizing the utilization of resources.
This enhancement will empower Tayco to meet burgeoning demands with enhanced speed and efficiency, culminating in a remarkable increase in output – specifically, an additional 700 pieces per machine over two shifts.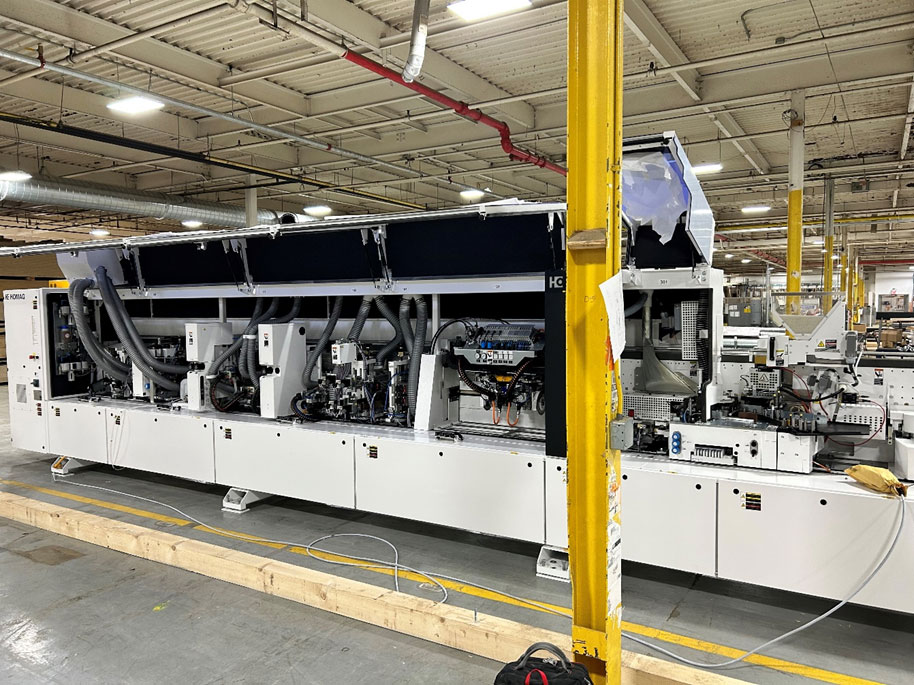 Enhanced Capabilities and Flexibility
The upcoming integration of the EDGETEQ S-500 machines is poised to usher in heightened speed and efficiency, enabling Tayco to effectively meet future customer demands while upholding their unwavering commitment to delivering top-tier office furniture solutions. Operators will benefit from precise control and streamlined setup procedures, thus optimizing production operations and resource utilization. This technological enhancement will translate into shorter lead times and a higher output of flawlessly finished casegoods, preparing Tayco for the demands of the future.
"These forthcoming additions will propel Tayco's casegoods production into a new era of capabilities and flexibility," says Sunny Singh, Director of Manufacturing Production at Tayco. "The machines are versatile, accommodating various materials such as high-gloss surfaces, melamine, PVC, nesting workpieces, and veneers. This empowers Tayco to meet a wide range of customer requirements." He further emphasizes, "These upcoming edge banding machines represent a significant milestone in our casegoods production. With impeccable edge adhesion and enhanced aesthetics, they are set to revolutionize our manufacturing process."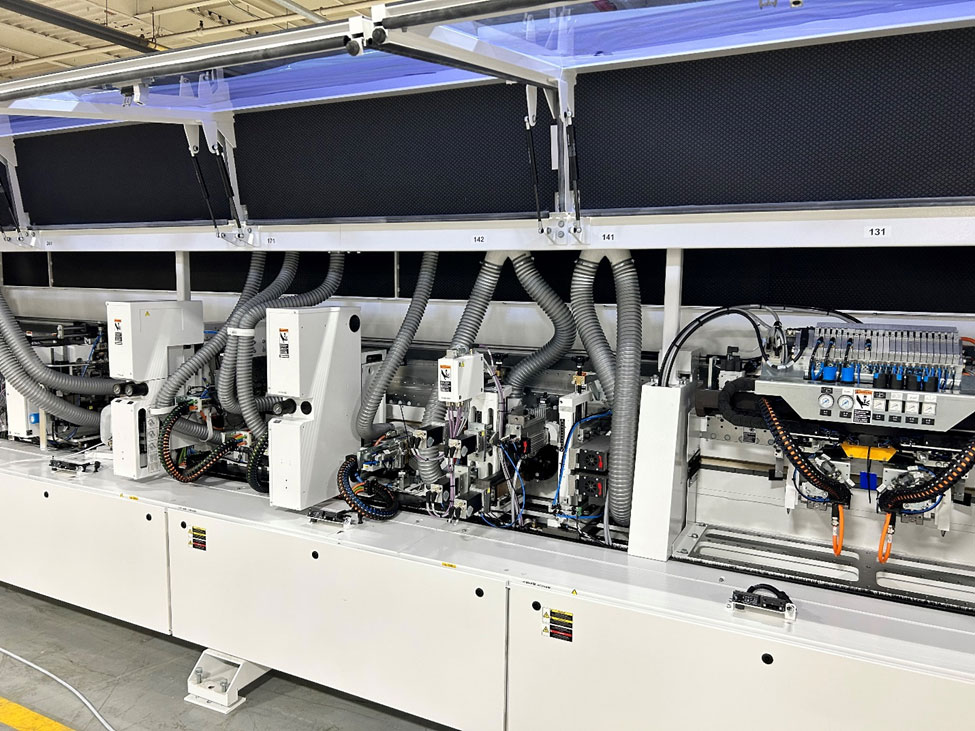 The inclusion of cutting-edge technology underscores Tayco's unwavering commitment to innovation and guarantees that their casegoods production stays at the forefront of the industry. With these upcoming machines, Tayco consistently maintains its reputation for delivering top-quality casegoods solutions that seamlessly blend functionality, style, and durability.