Extended Protection
The Panel Shield offers substantial protection. With an impeccable fit and finish and a discreet look, it extends the height of the panel up to 24" and is comprised of easy to clean materials to help reduce the risk of spreading infection in the workplace.
Quality Design and Function
Safety is paramount, but it should not come at the cost of function or design. Designed with Fig40, the Panel Shield is an innovative solution for workplaces looking to increase their panel heights.
Easily Installation
Quick and easy to install with the option to both reconfigure in the future and remove if needed, this unique product works with the Cosmo and Switch panel systems without the need to damage the current panel.

Watch the installation video here: https://youtu.be/7vj96TzTiEI
Finishes
---
Tempered Glass
---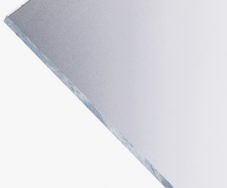 Metal Colours
---